Since 2019, we've been collaborating with our neighbours to run joyful creative activities in SE London. Lots of these activities happen at Old Kent Road Arts Club, the project space we opened in 2021 thanks to a successful crowdfunding campaign. Here you can scroll through
everything we've ever done
, or navigate to these specific projects:
Project Market,
Big FAT Talent Show,
Soft Skills,
CONGEE at Behold!
,
Festive Market
,
CONGEE at SET Lewisham
,
The Hat Makers
,
Open House Festival
,
Summer Exhibition
,
Giant Book of Faces,
Young Artists Club,
Community Platform,
Second Life Club,
OKR Arts Club Opening Party,
Southwark Rooms
,
F.A.T. Studio at AMP Gallery
August 2023
As part of Staffordshire St gallery's
Festival of Community
, we organised a 'Project Market', where local groups could showcase their community projects / initiatives / clubs. The aim was to support people who run projects, by connecting them with new audiences and celebrating the work they do.
In the lead up to the market, we ran a free 3D-sign making workshop where stallholders were invited to come and make individual papier-mâché emblems that symbolized their project. These emblems were the hung above the stalls at the market and helped guests navigate the space.
April 2023
Every year, F.A.T. Studio organises a talent show and 2023 marked our biggest one yet! We were lucky enough to be given access to SET Social in Peckham, where we bought together some seriously talented legends from around the area. From to poetry to puppetry, phone-book ripping to improvised dance, it was a night to remember – people literally spent the whole evening cheering each other on and marvelling at such rich local talent!
Thank you to every single person who helped make this night so special! And to Teo Della Torre and Natanya Mark for the excellent documentation.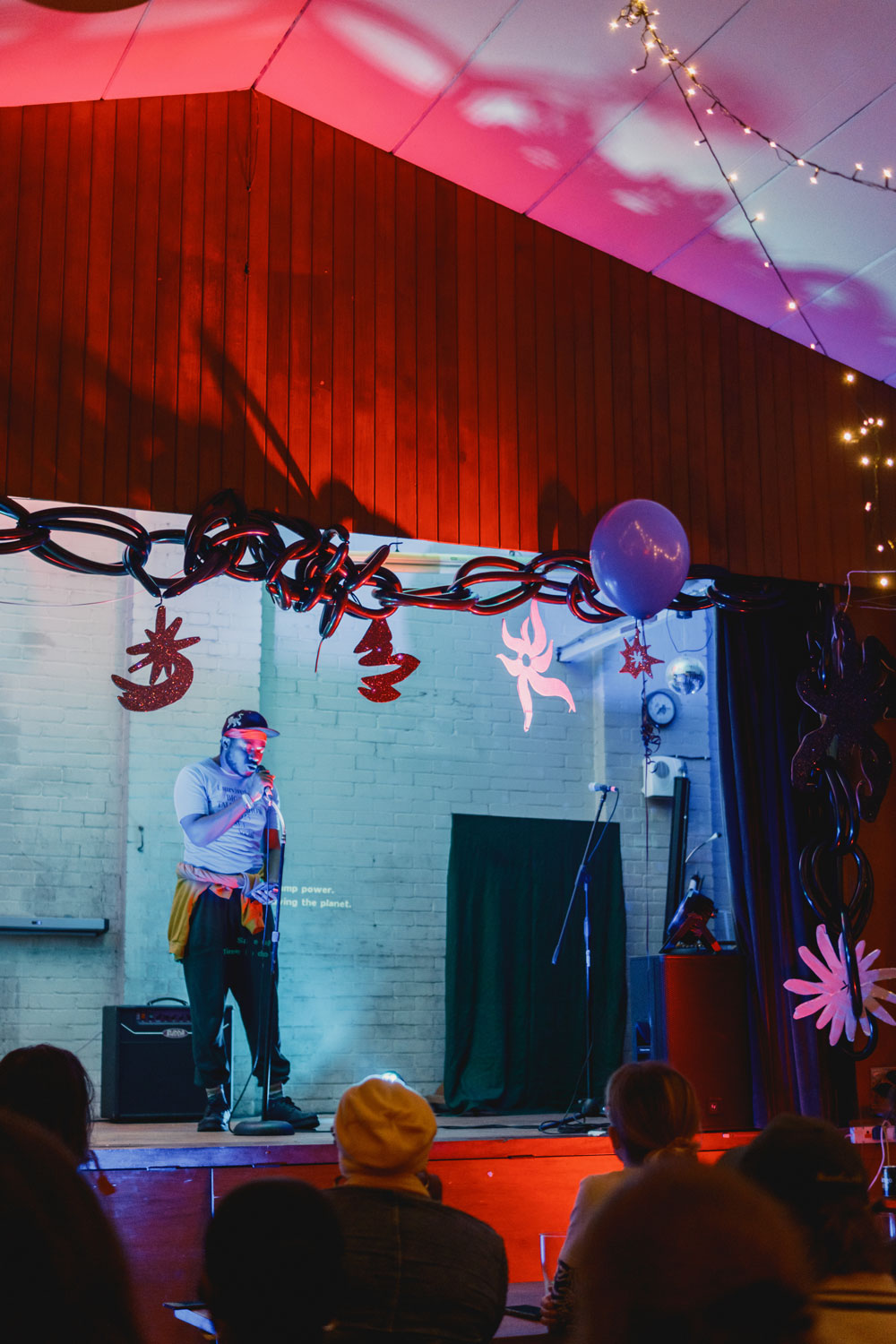 Short film made by Natanya Mark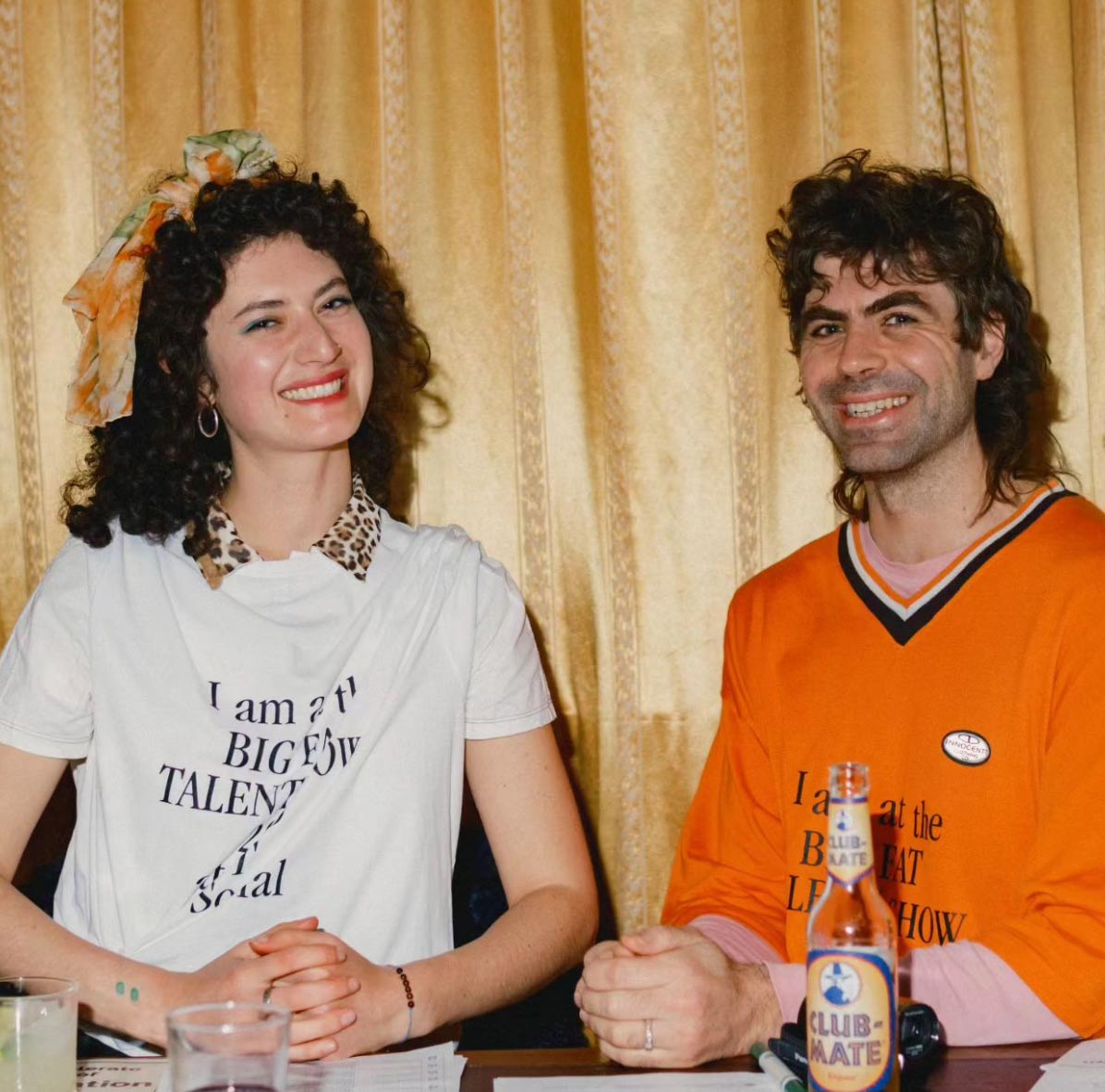 March 2023
As creative-in-residence at Old Kent Road Arts Club, artist/design
Naho Matsuda
ran workshops for local students and young people in which they designed their own, unique, fan scarves inspired by their future dreams and aspirations. Naho worked with children from Phoenix Primary School, teenagers from Treasure House CIC and other local teenagers who were interested in taking part.
This was the second project in the OKR Arts Club Residency Programme,
which was supported by the Southwark Council Neighbourhood Fund 22/23.
Photographs courtesy of Naho Matsuda.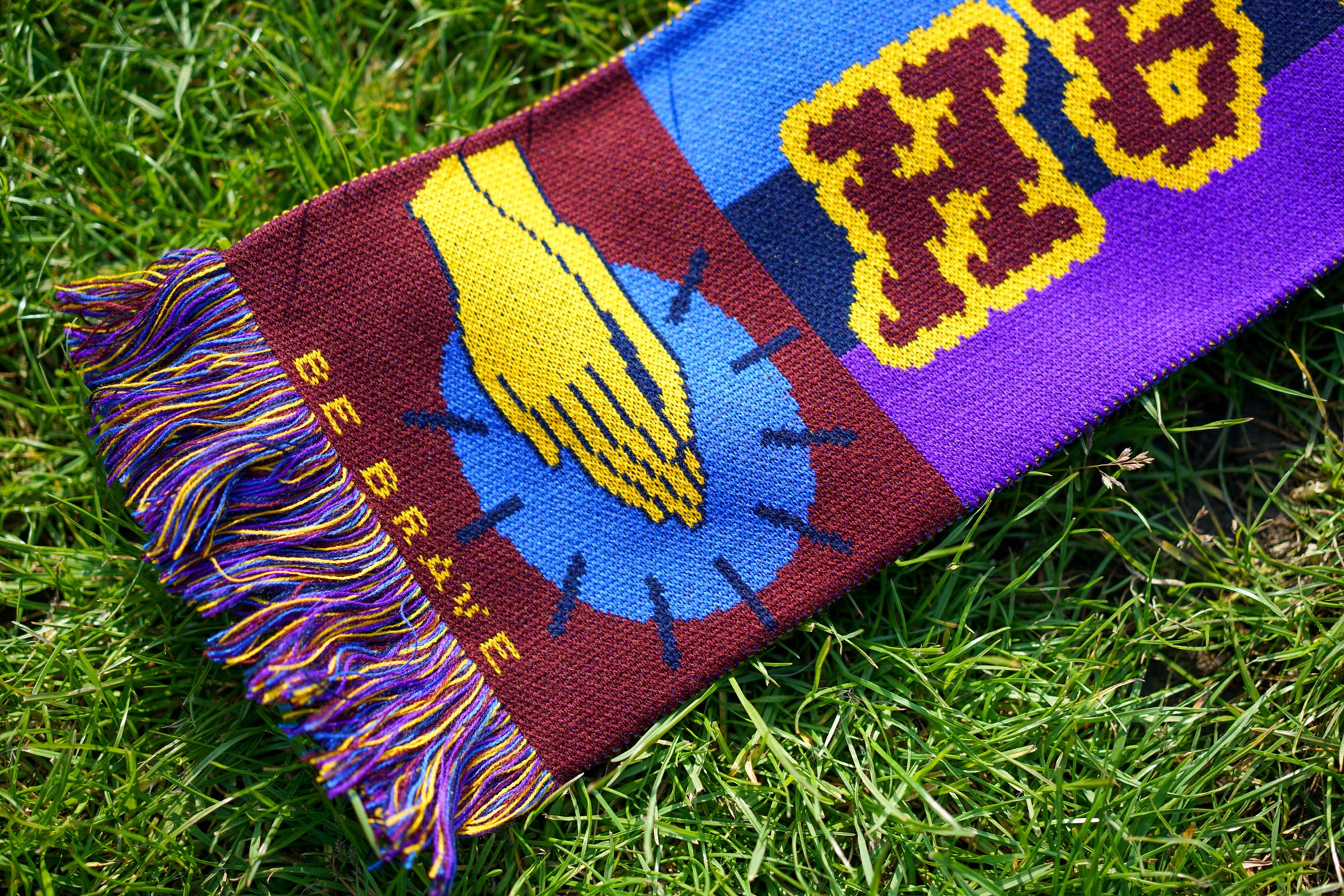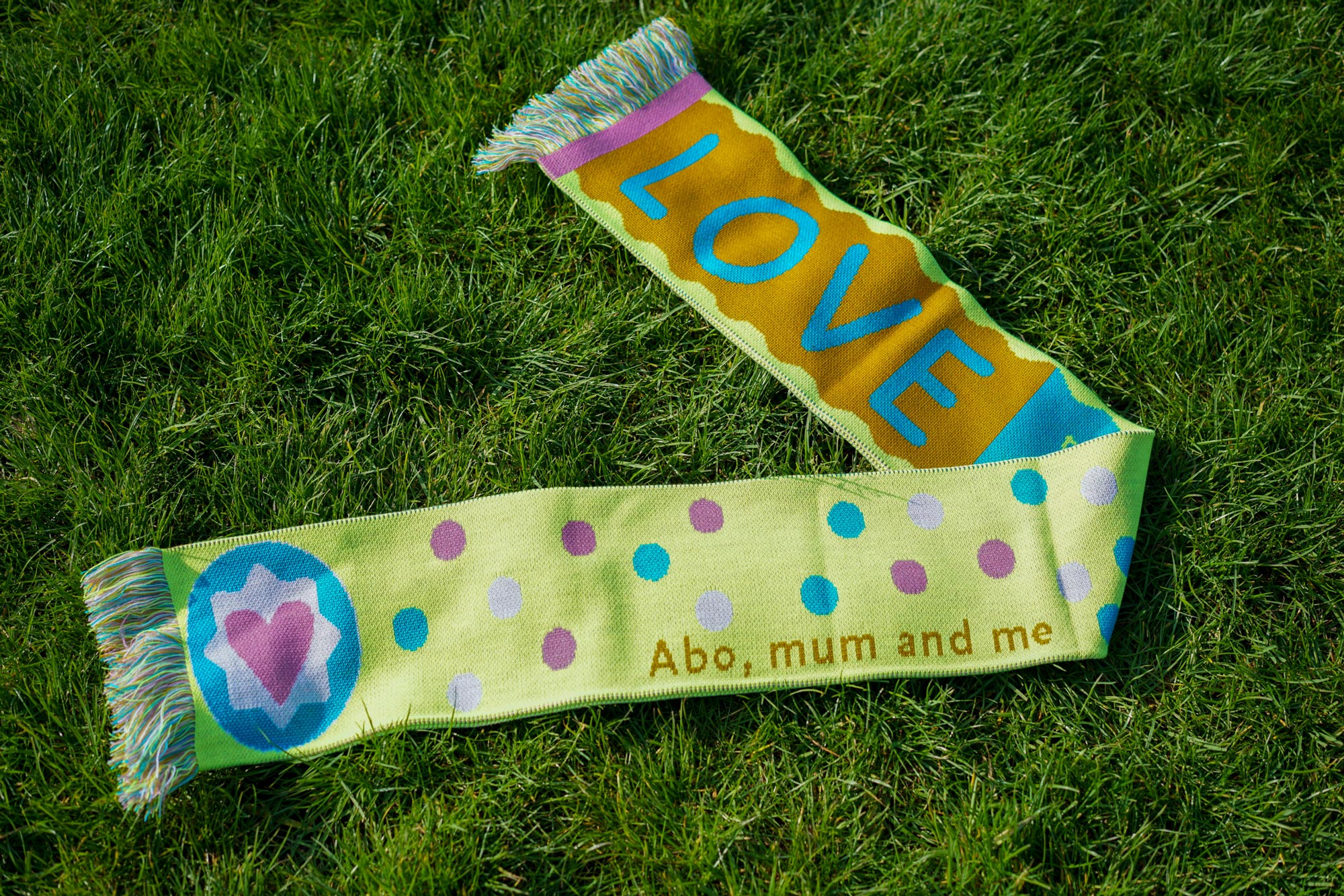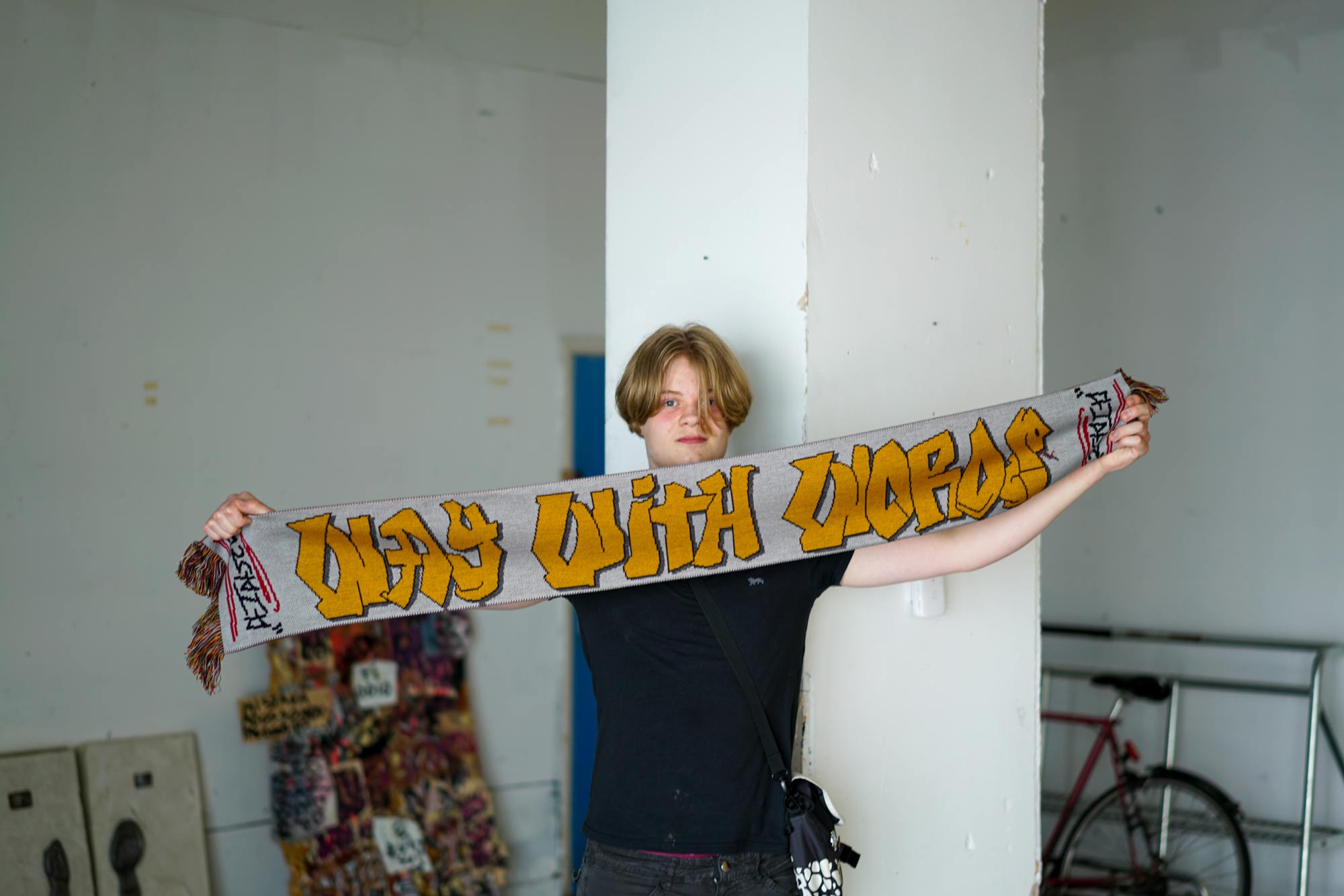 March 2023
Collaborating again with our friend, the artist Alastair Kwan, we ran another installment of CONGEE; a 'living sculpture' that aims to transform galleries into welcoming meeting spaces. This time the temporary canteen was set up at the entrance to Behold! – a group show about touch – at Hypha Studio's exhibition space in central London. Alastair cooked and served hot, Hong Kong style congee to exhibition visitors and the local public for 5 days, until the installation was sadly closed down by the landlords (The Crown Estate), raising questions about censorship and the politics of 'meanwhile space' in London.
We worked with Alastair to design the projects graphic identity and organised a meet-up for artists who run project spaces in London.
Short film about CONGEE at Behold! by Natanya Mark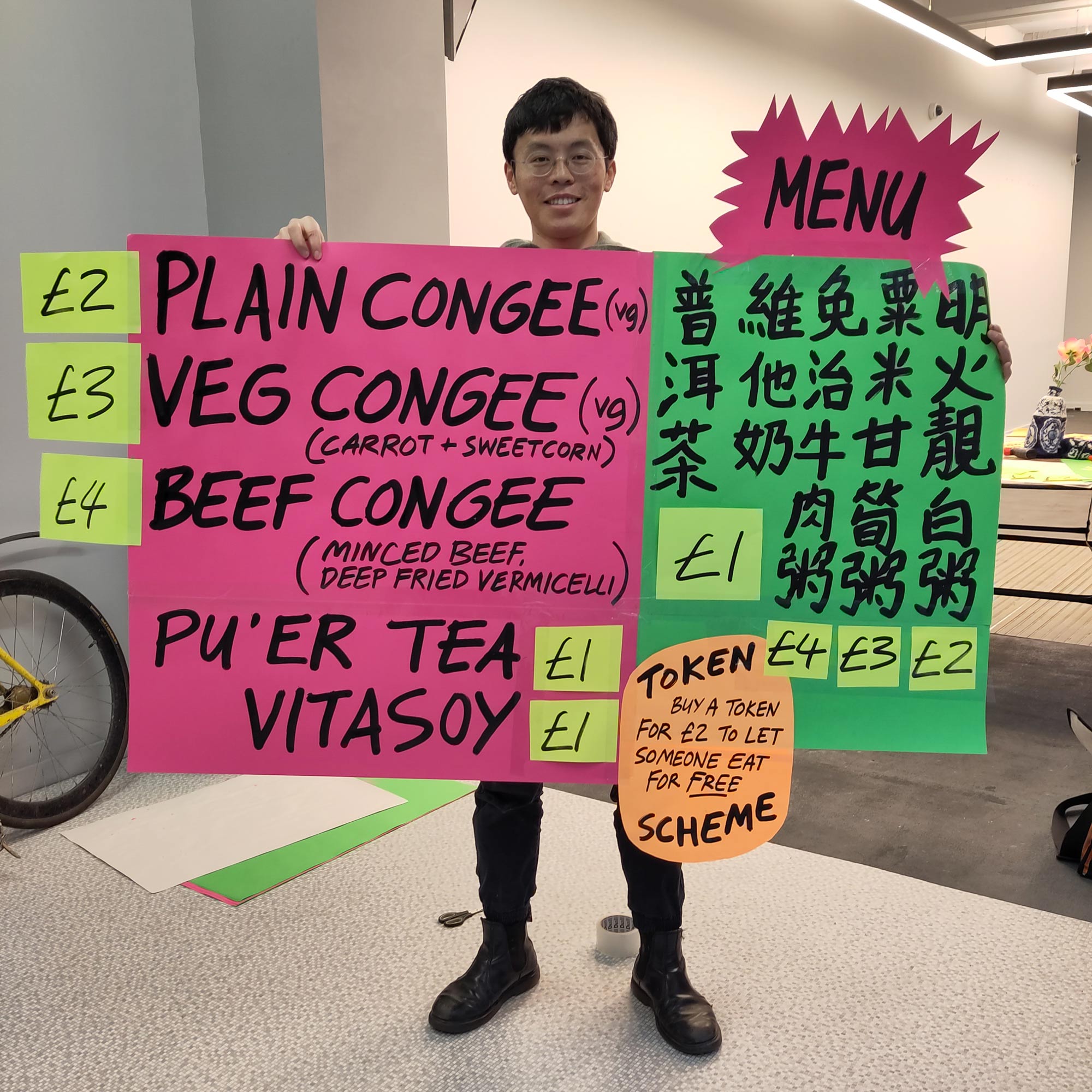 December 2022
We ran our second market event during a cold month of December. Thanks to generous hosting by our friends at Staffordshire St gallery we were able to offer over 30 local makers a stall where they could sell their wares. It was a merry affair.
November 2022
As part of Lewisham Borough of Culture 2022, we worked with artist Alastair Kwan on a project called CONGEE. Together we transformed the gallery space at SET Lewisham into a temporary canteen in which Alastair cooked and served Hong Kong style congee (a savoury rice porridge dish widely eaten across East Asia) between 9am-4pm each day. At the same time as being a sort of 'living sculpture' the CONGEE canteen played host to a programme of events led by other artists and local organisations. The space became a meeting point, engaging the local community in Lewisham, East South-East Asian diaspora, and celebrating the amazing diversity of London's neighbourhoods. You can see more of Alastair's work
here
.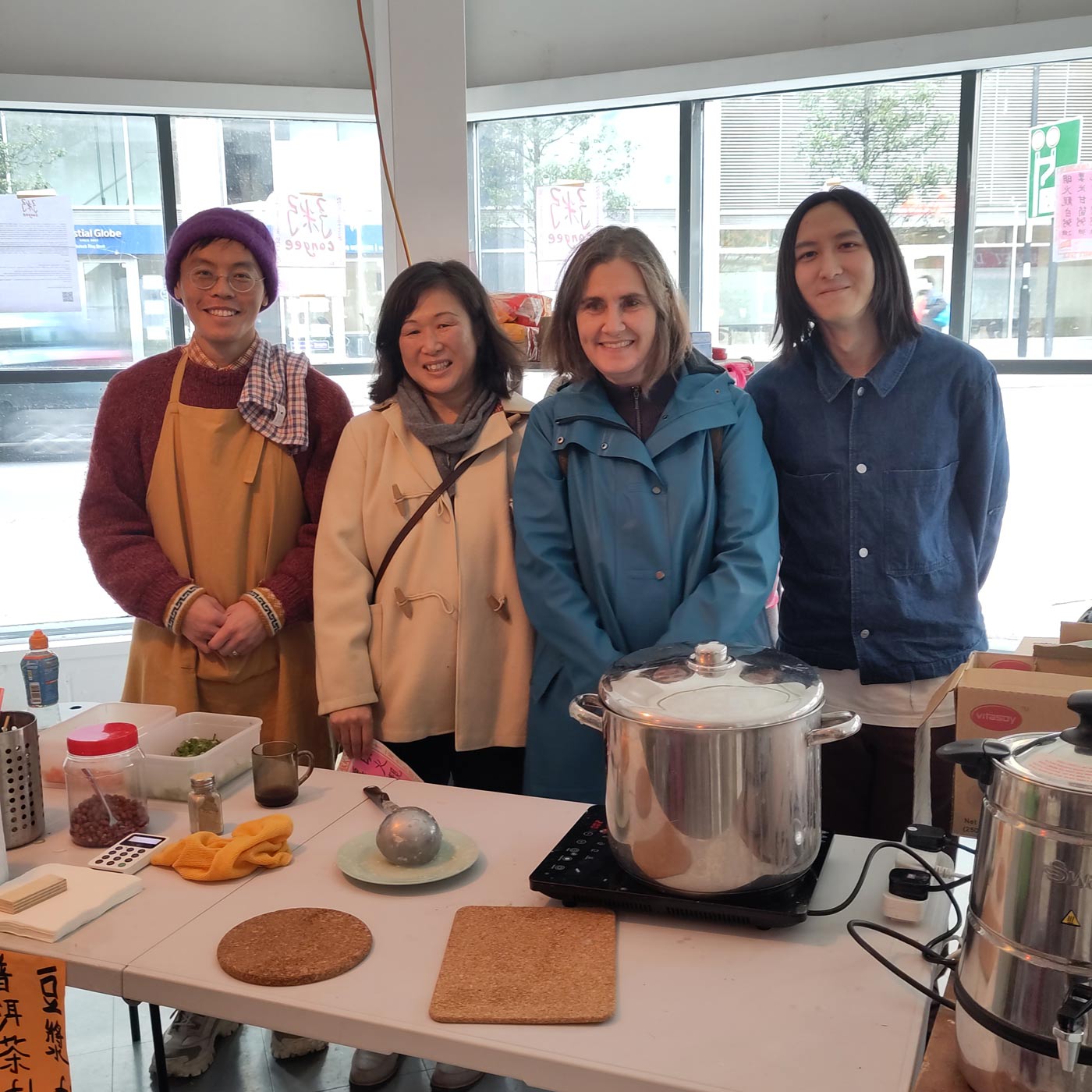 November 2022
In response to the cost of living crisis and in honour of Old Kent Road's history of manufacturing, Ros Reid (a local hat maker) transformed Old Kent Road Arts Club into a hat making workshop for 5 winter weeks. People of all ages gathered to make warm winter hats that were then donated to
Manna Society
, a nearby day centre for homeless people. Some people brought their existing textile skills with them and created hats alongside Ros. Others were taught by Ros, learning basic pattern-cutting and sewing skills through the making of a beanie hat.
This was the first project of the OKR Arts Club Residency Programme,
which is supported by the Southwark Council Neighbourhood Fund 22/23.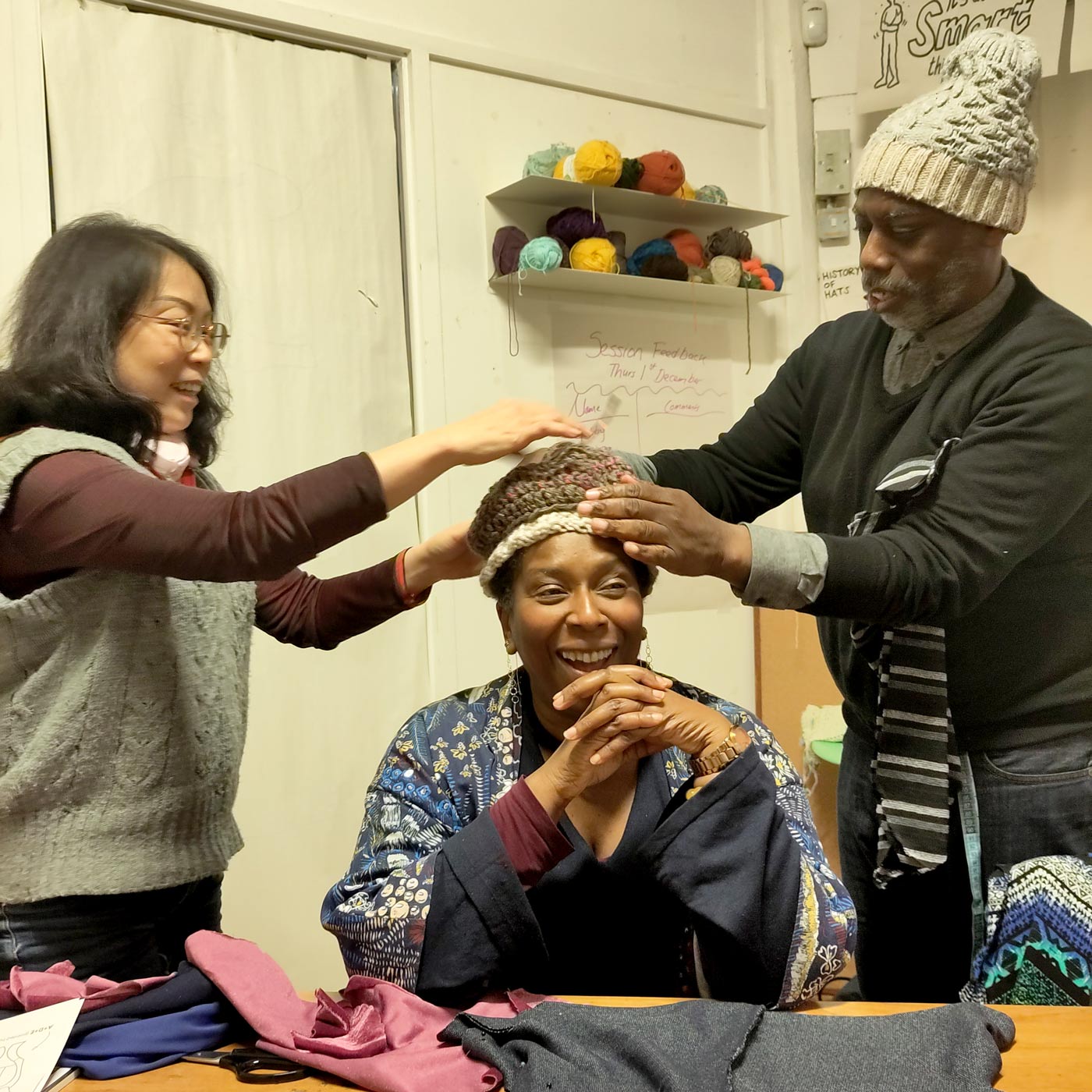 September 2022
We took part in
Open House Festival 2022
(one of the best festivals in London and beyond). We opened the doors of the Old Kent Road Arts Club for visiting guests, ran a screenprinting station and displayed all the great work made at the club that year.
July 2022
To celebrate 1 whole year of the Old Kent Road Arts Club we had a summer exhibition, talent show and party. We also made a book called Old Kent Road Arts Club: a year in objects which we launched on the opening night.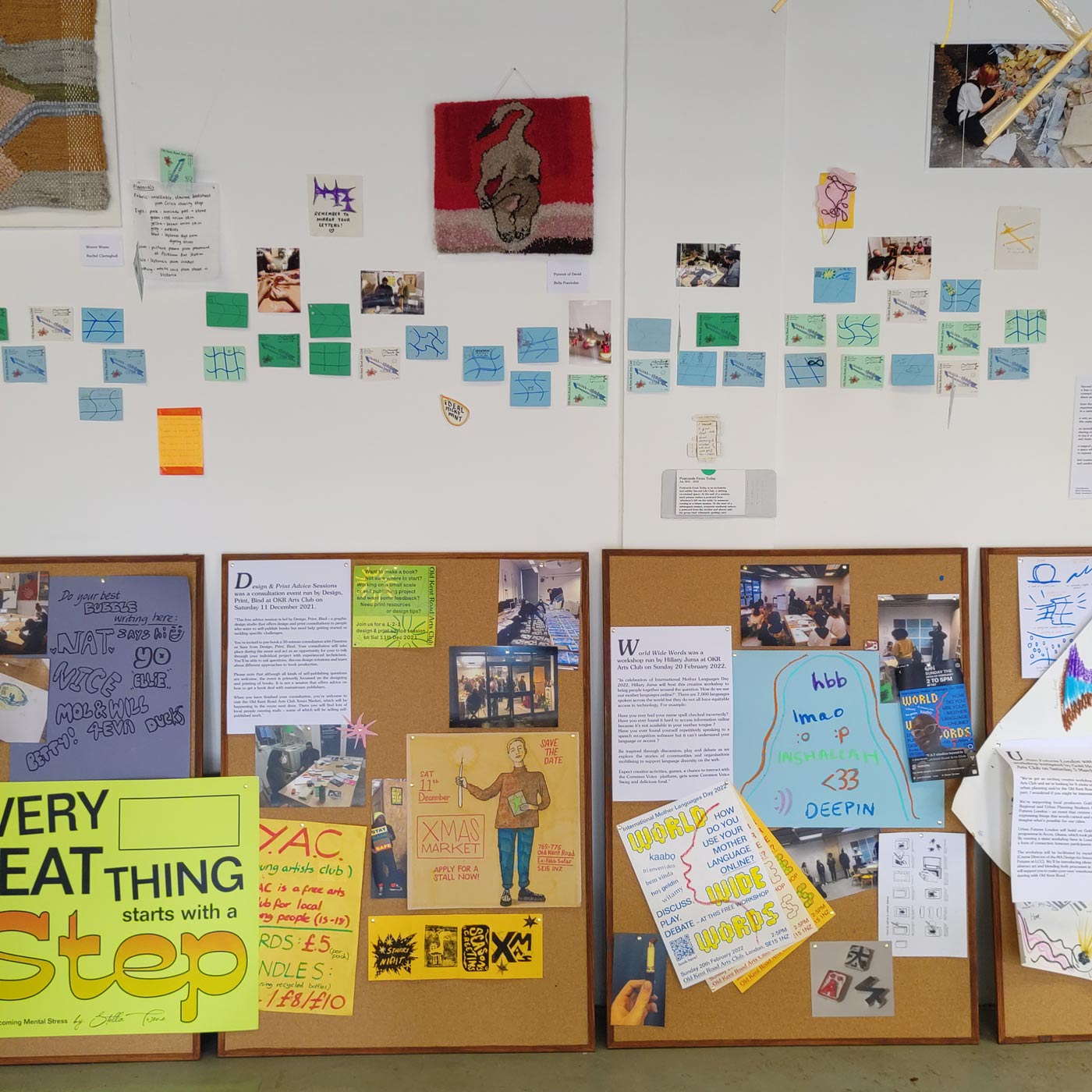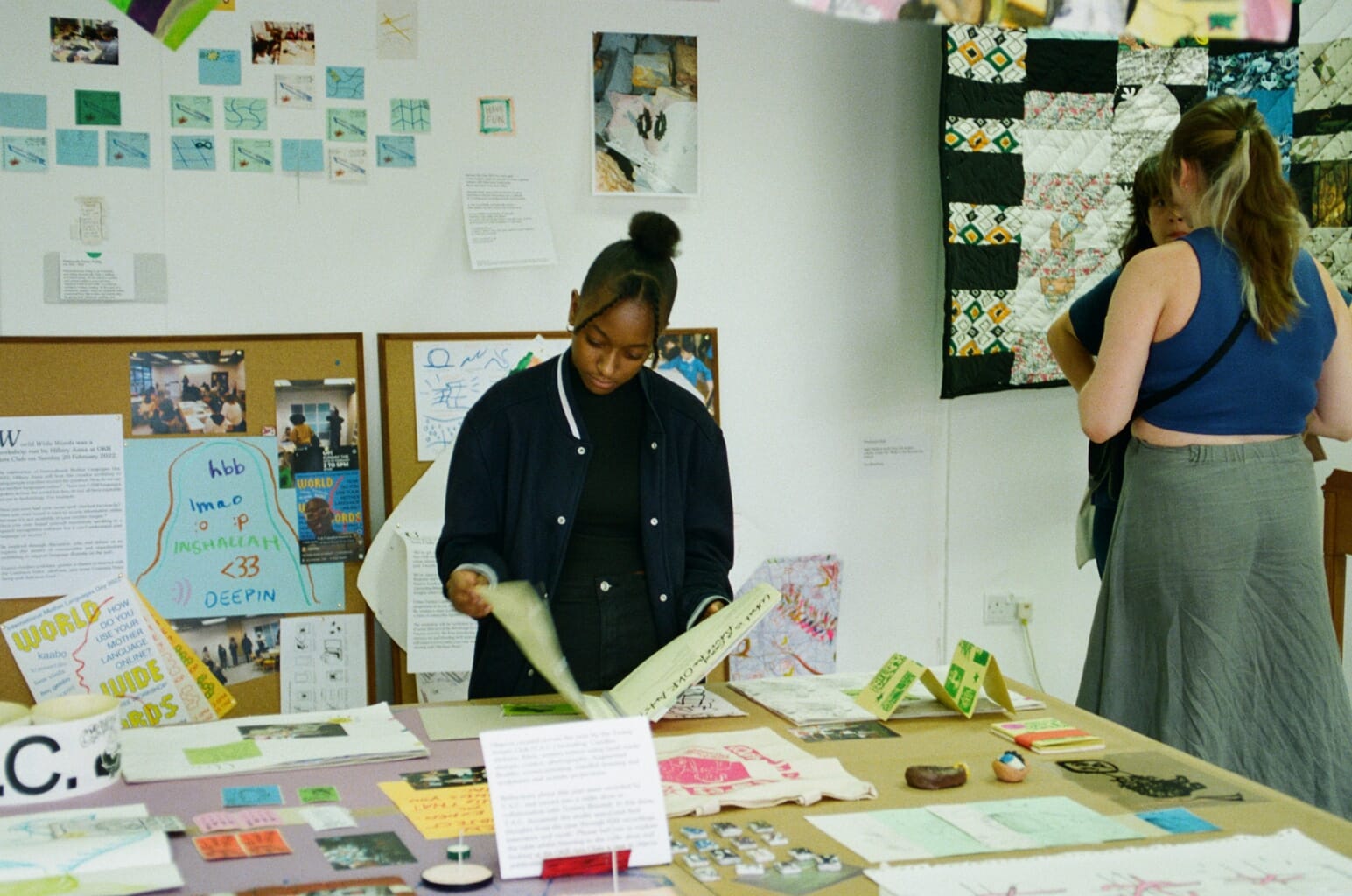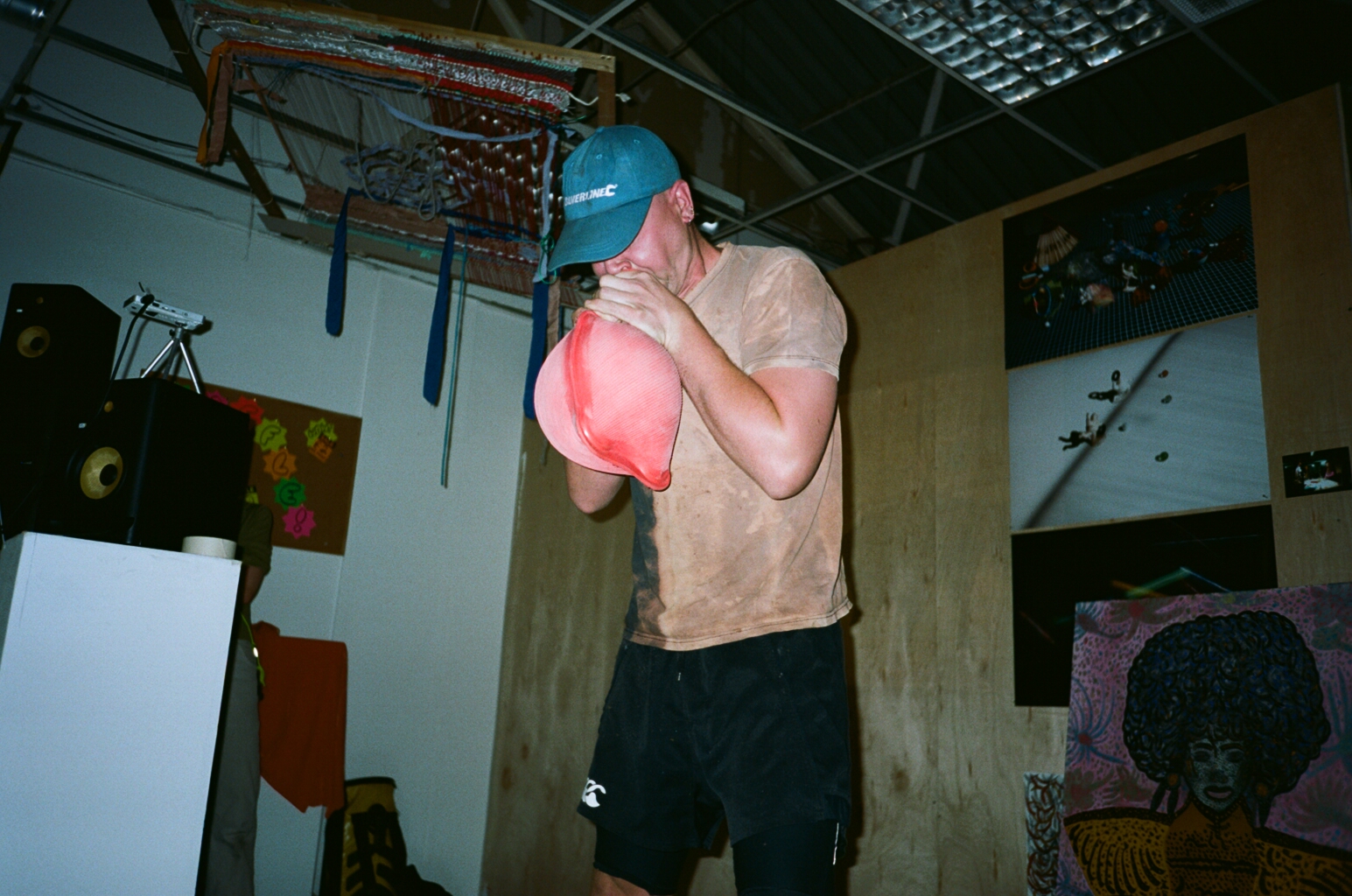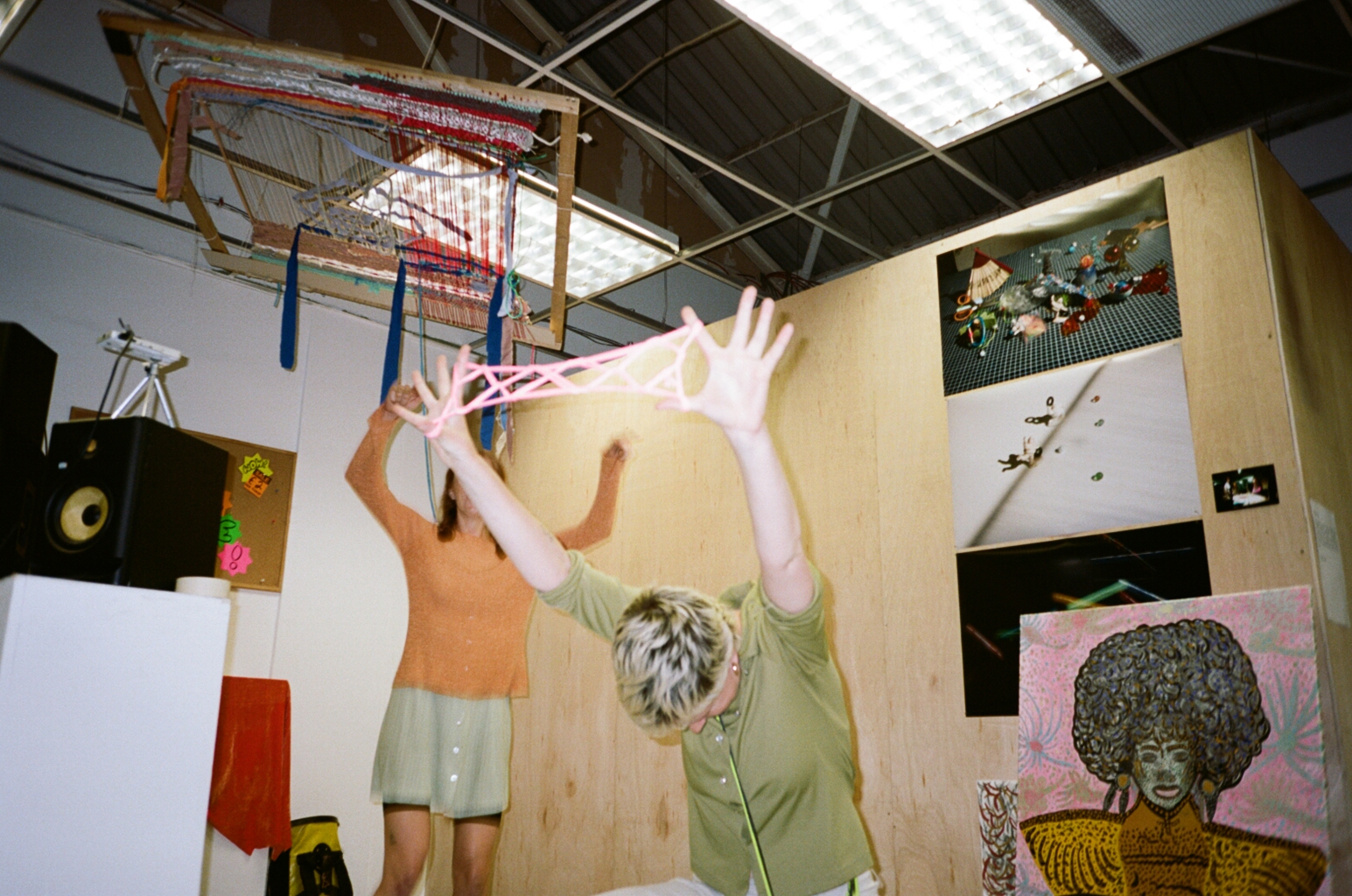 July 2022
On a hot day in July we ran a portrait drawing stand at Kennington Park Festival. People were encouraged to draw portraits of themselves or of each other and then all the portraits got compiled into a massive book and donated to a nearby library.
2021-2022

Y.A.C. was a bimonthly arts club for young people aged 15-18 and local to the area. The aim of these sessions was to collaborate with artists from the local area and provide free workshops for young people. We wanted to form a creative space where the content was formed by the members, allowing them to take ownership over the group. The club's activities have been shaped by the interests of the members and mostly consisted of special guest workshops led by local creatives and exhibition visits. Over the year we explored augmented reality, screen printing, used a professional photography studio, generated collaborative comics, created our own radio show and built a stage set, plus much more.

"As a teacher in a college, the impact of the pandemic on young people in particular, has felt overwhelmingly profound. As a result, I wanted to create an informal space where young people could feel welcomed, and hopefully form new friendships and connections with other people in the local community. As the programme has evolved and changed shape, the core of YAC has stayed the same – to nourish each individual's creativity, connect with a local arts community and move away from a traditional arts curriculum.. but most importantly, have fun!! I have gotten to know a group of thoughtful and heartfelt young people over the past year and learned so much in the process. Thank you to all those who have been involved."
Kate Ducker, Y.A.C. leader

Young Artists Club was made possible thanks to kind support from crowdfunders and a project grant from the GLA.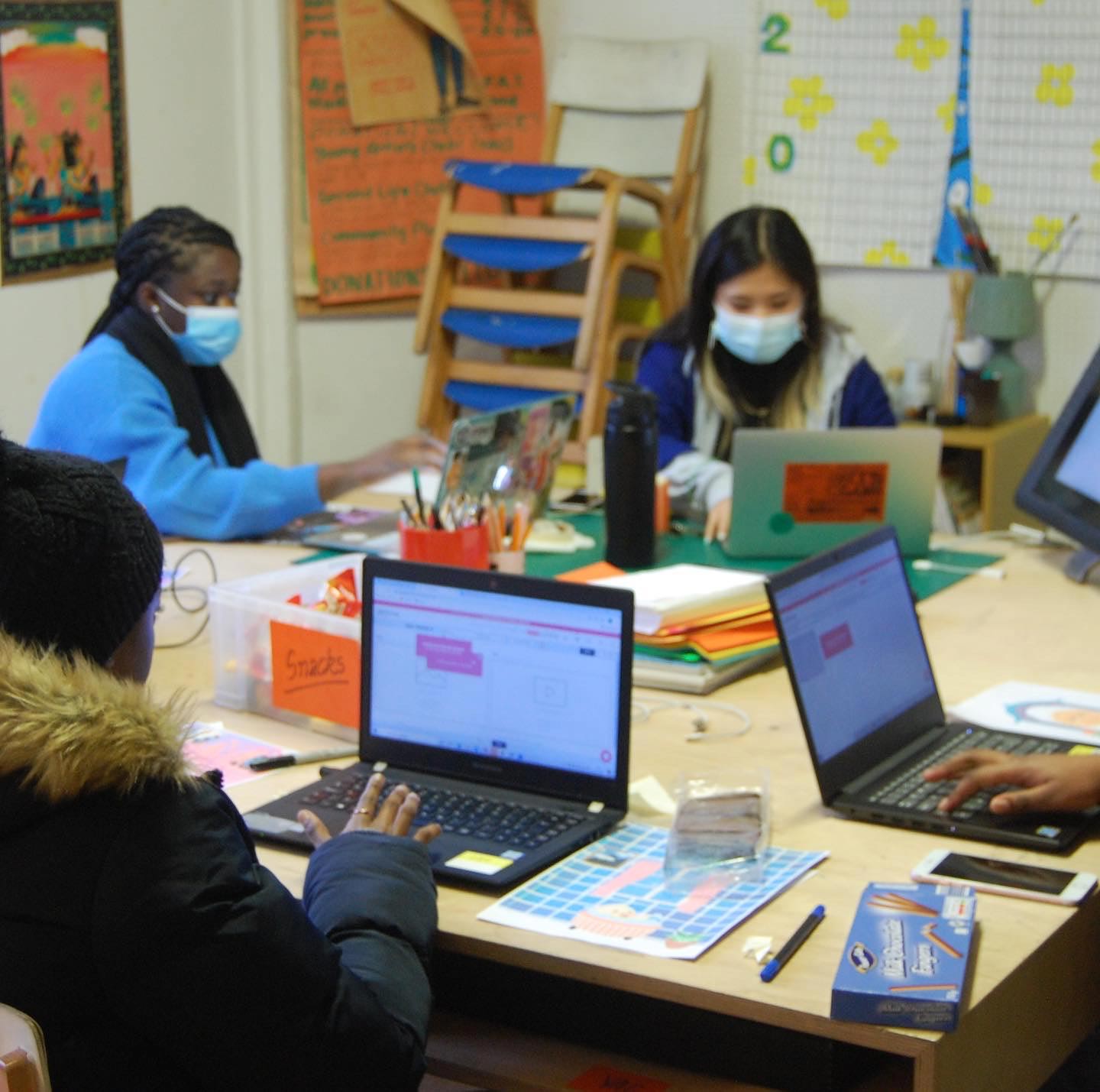 2021-2022
Community Platform was a programme that we ran at OKR Arts Club from 2021–2022. It was essentially a monthly slot in the club's calendar, in which anyone that lived or worked locally to the space could run their own event, with our support. We advertised the opportunity locally, mainly through flyering and got all sorts of ideas coming back in response. It was a really eclectic year of events and it was a pleasure to work with so many enthusiastic, creative people who have a connection to Old Kent Road.
"In the context of the Old Kent Road regeneration, it's important that people who live and work here are able to have an impact on what happens locally. We wanted to make space for people to instigate, teach and share the things that were important to them. Community Platform offered a small space for people to test out their ideas, start conversations and grow confidence in their ability to make a difference."
Rachel Sale, Community Platform Leader
The programme, along with the other activities in OKR Arts Club's first year, was made possible thanks to kind support from crowdfunders and a project grant from the GLA.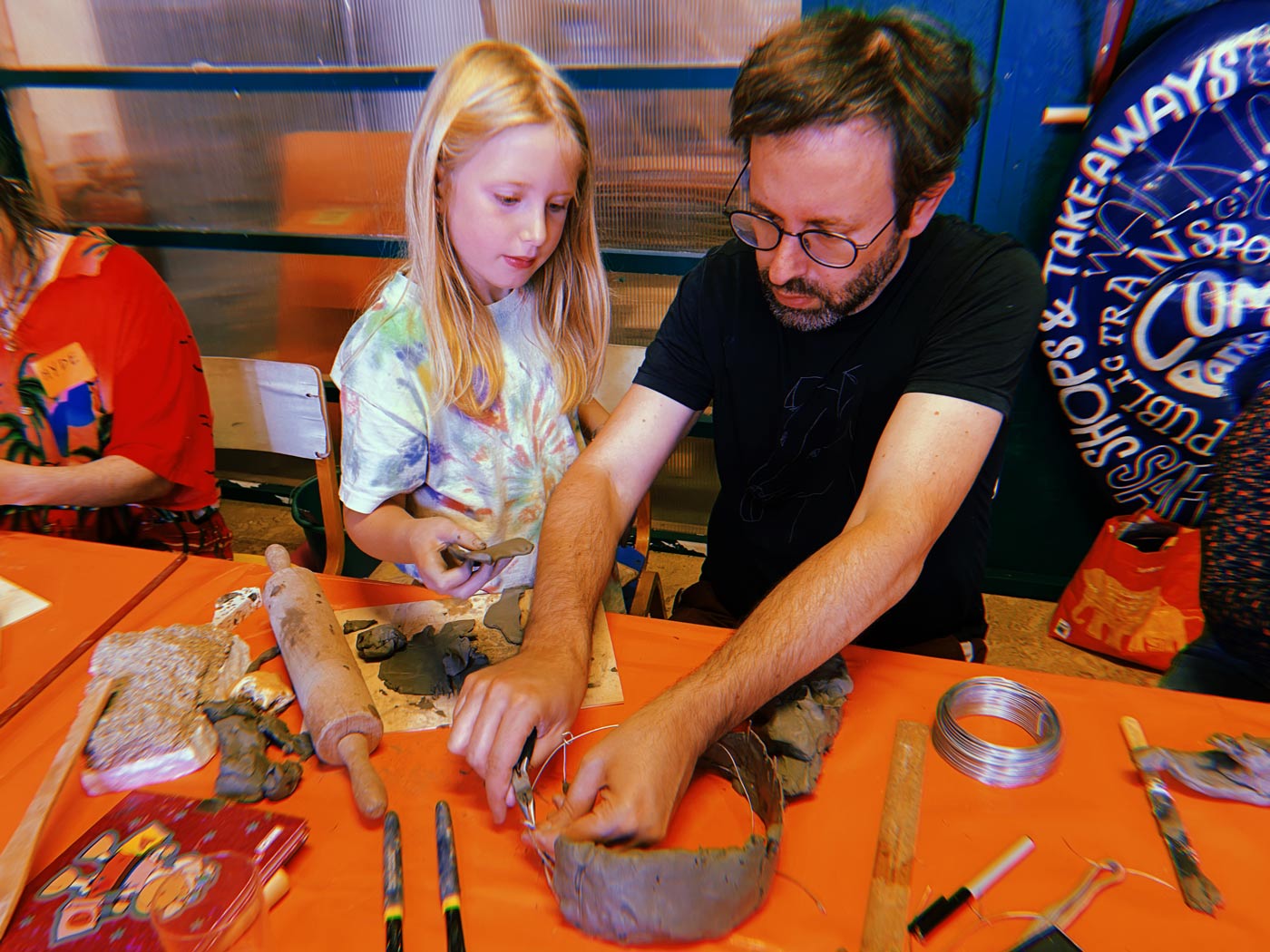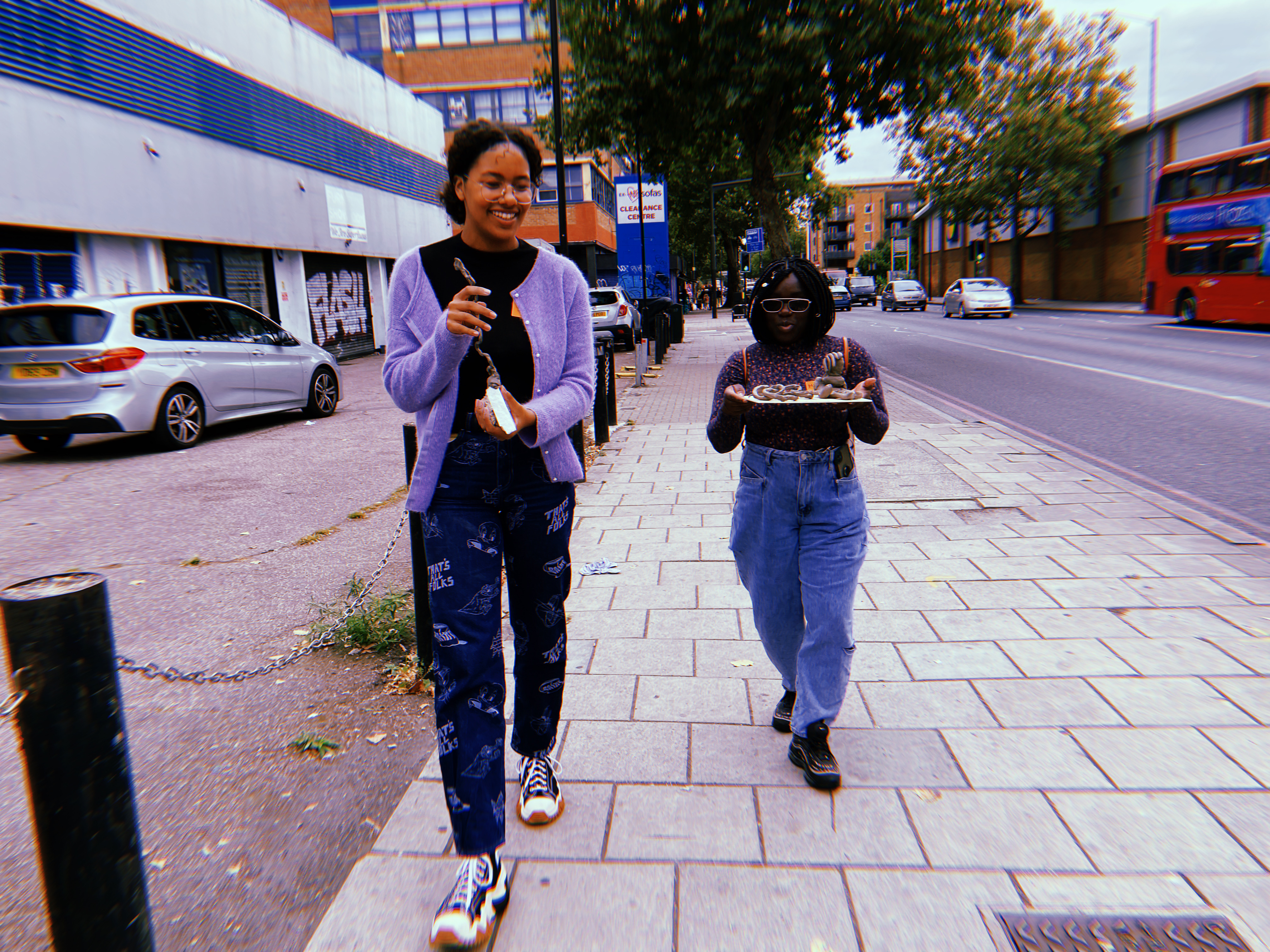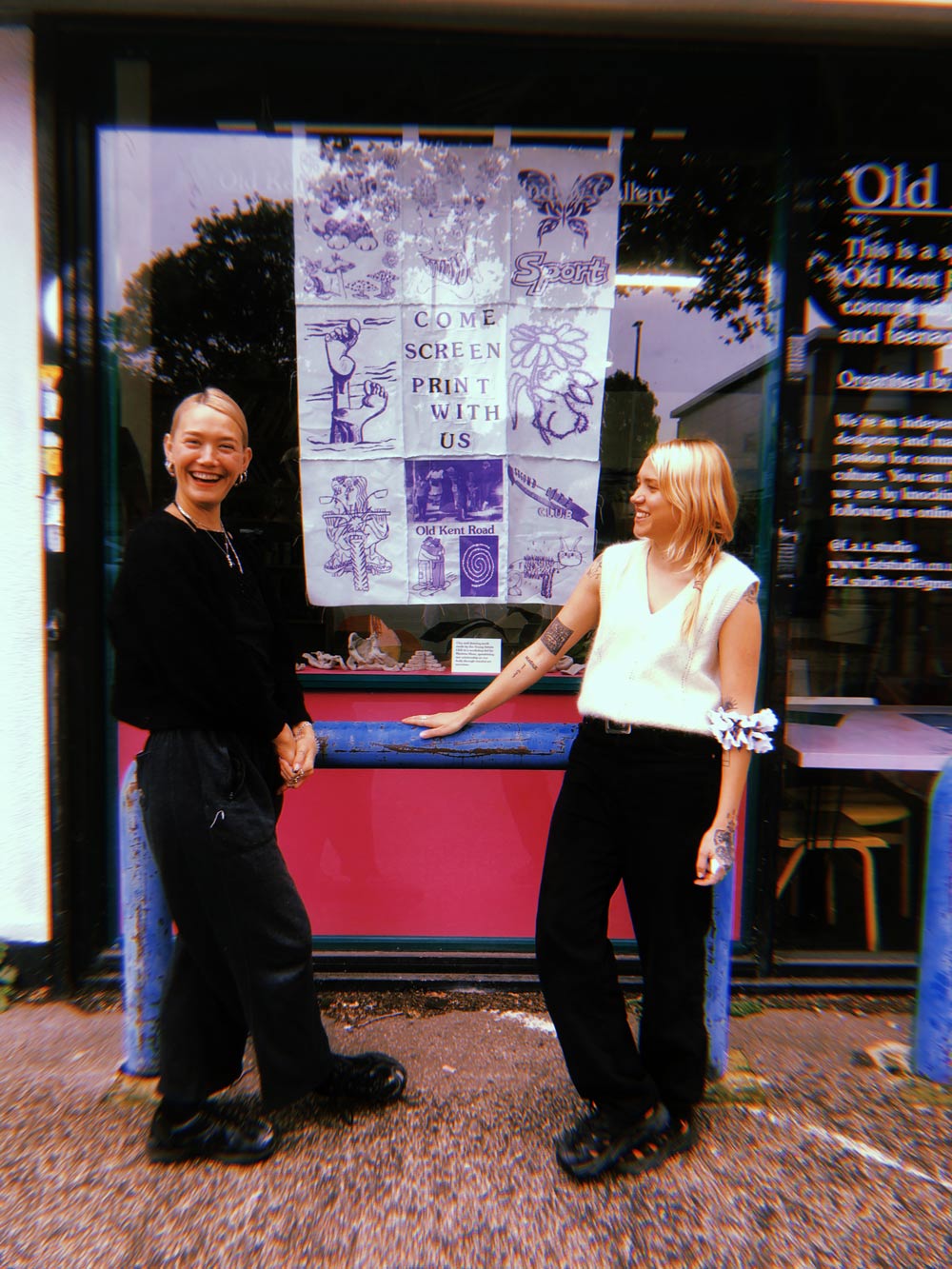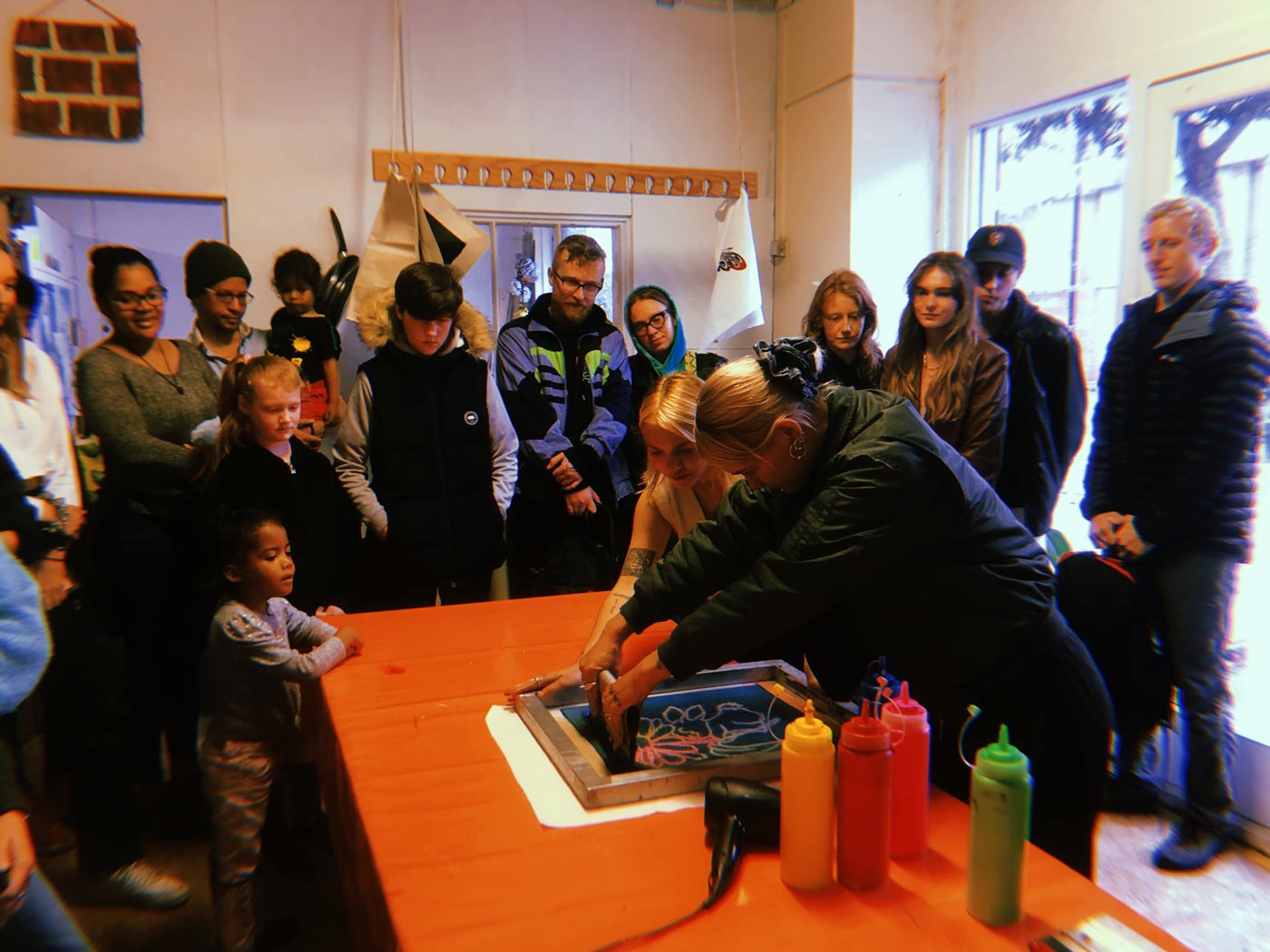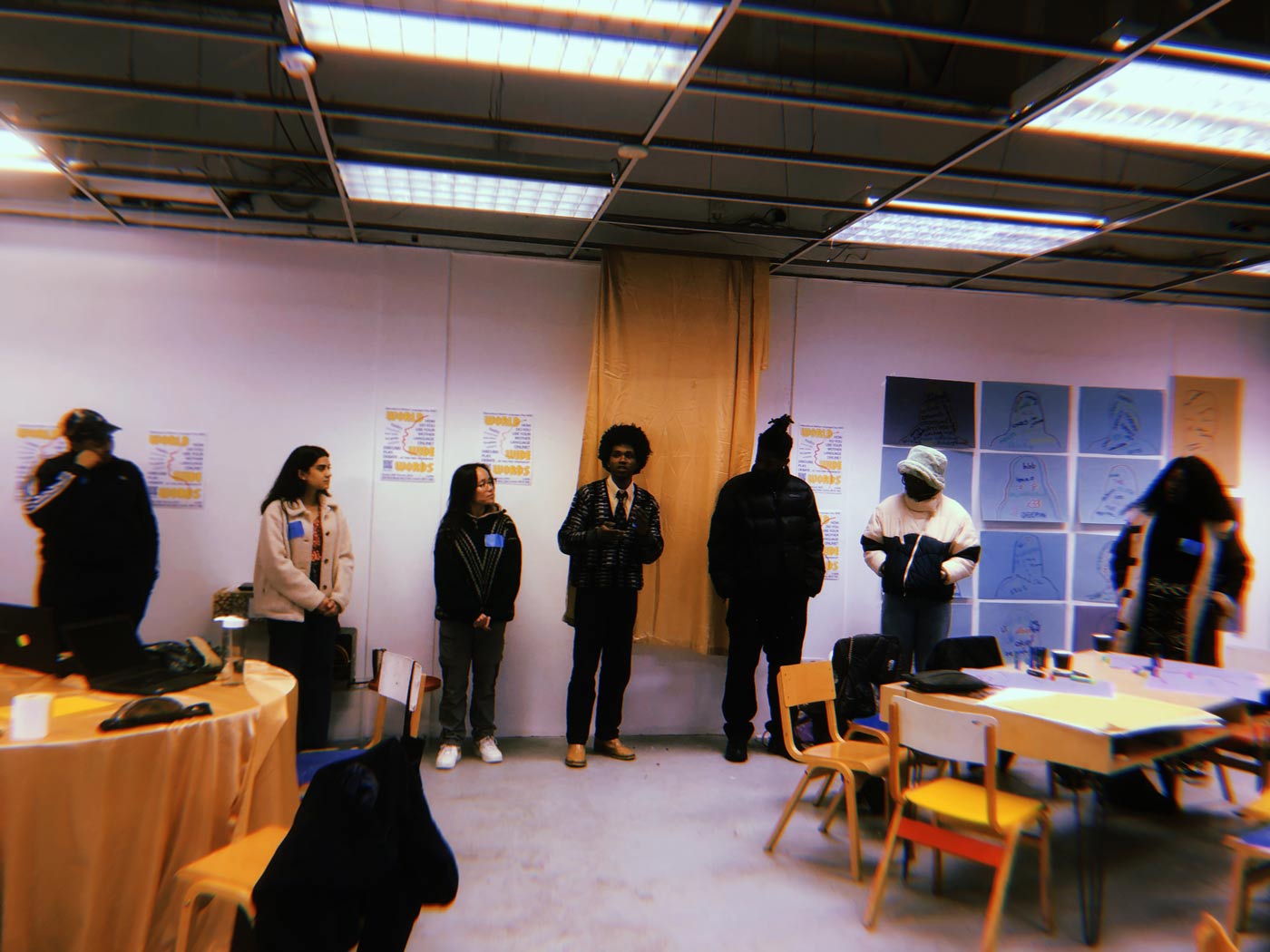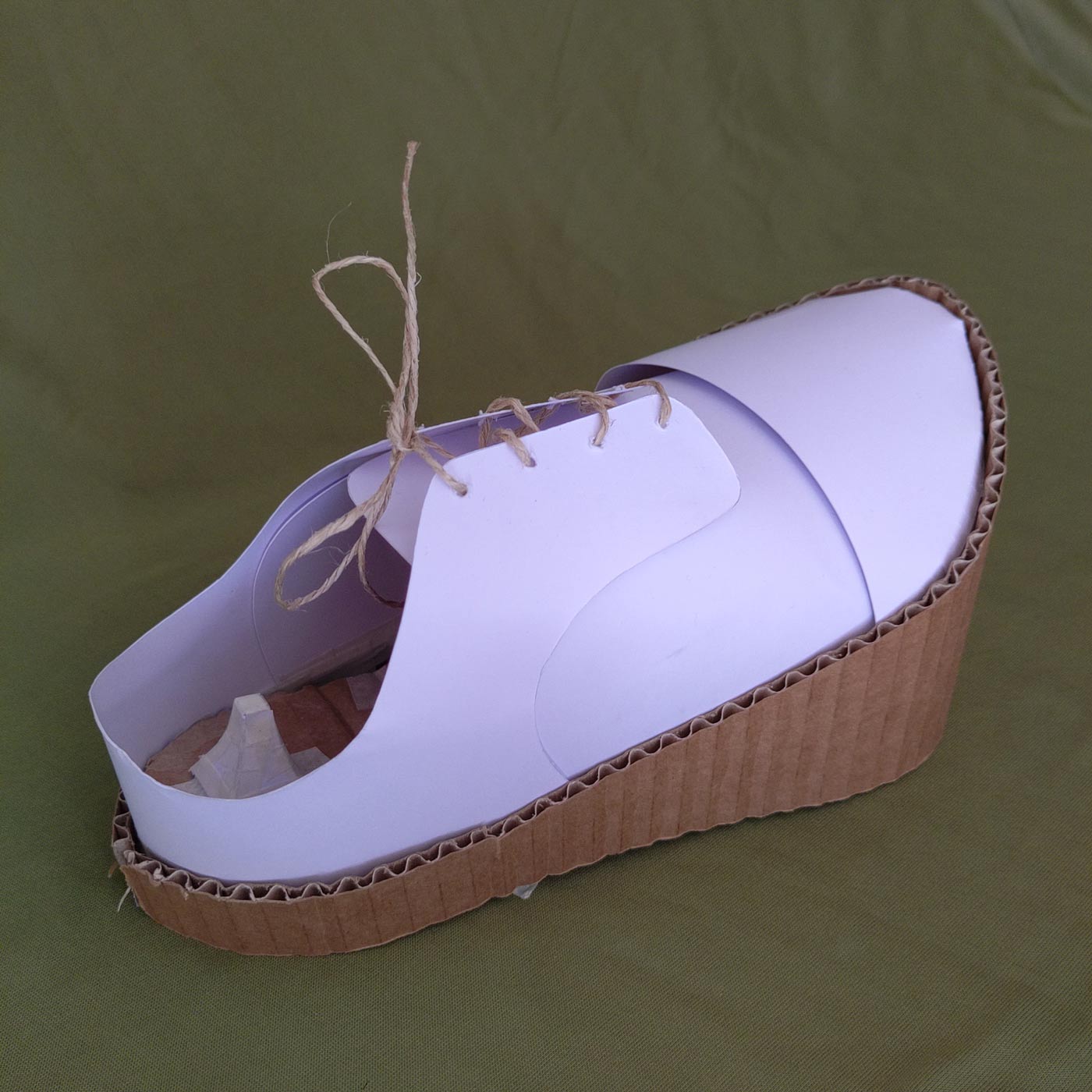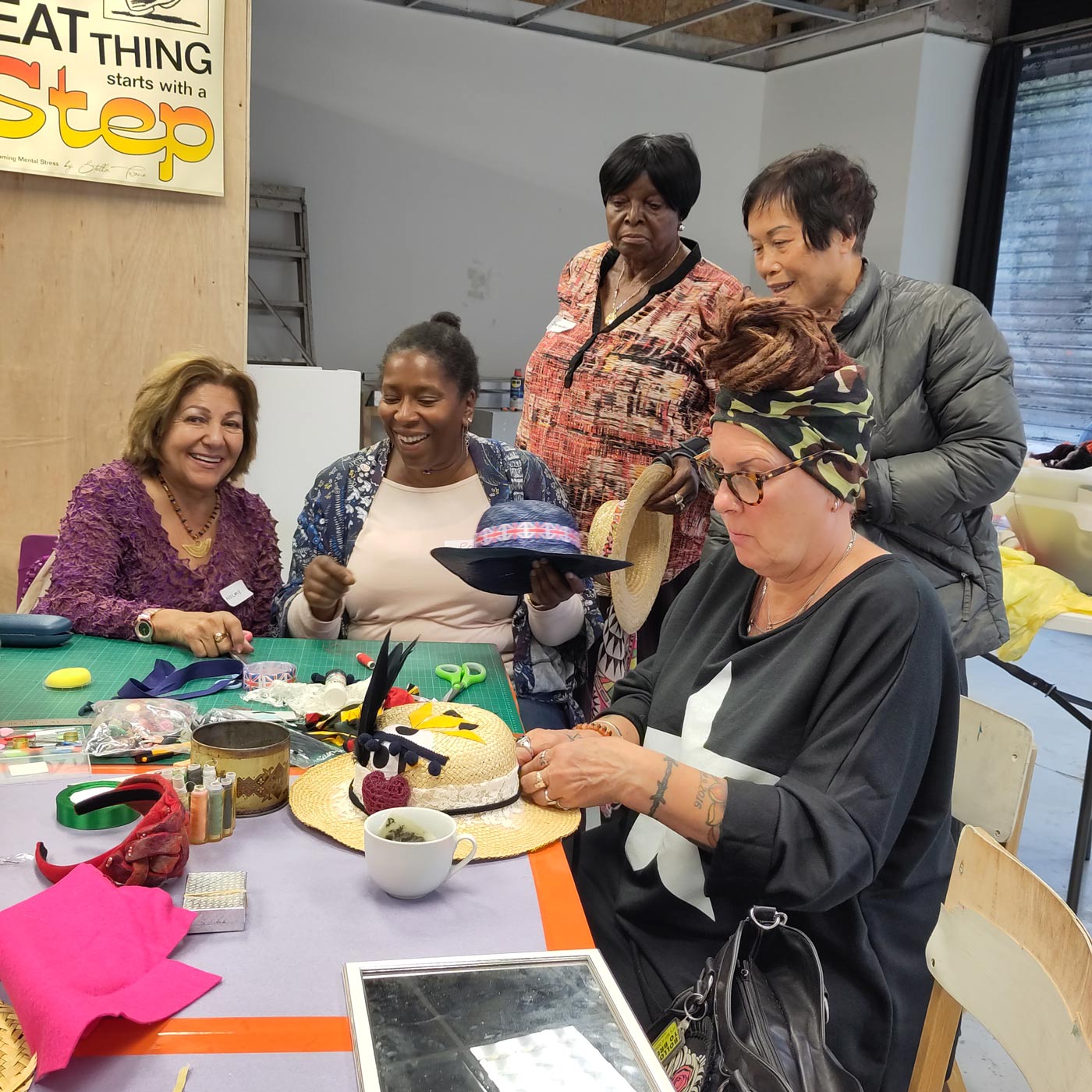 2021-2022
Second Life Club was a craft club open to anyone in the local area who wanted to share or learn a skill, with a focus on sustainable making. We met each week on a Wednesday evening from 6-9pm at OKR Arts Club. People found out about the sessions from local flyering and posters we put up on bus stops, social media and word of mouth. Each week we welcomed 8-10 people into our small studio space, to come together, learn from one another and share space. Some people came regularly, some people came once. In total we welcomed nearly 100 people. There was a Whatsapp group to sign up for the sessions; they filled up within minutes of opening. Sessions de-privileged outcome, and were all about giving something a go, learning from each other - and having a good time! New friendships were formed; it was a space where respect was key and everyone was welcome.
"I started 'Postcards from Today' to try and document the energy of what was happening in this space. At the end of each session, each person would make a postcard incorporating whatever was left on the table to welcome someone coming to a future session. Often there would be a funny slogan that had come about during that session, or a snack that had been enjoyed that would be incorporated into the postcard. These were then handed out at the start of the next session, as a talismanic guiding card - an inclusivity tool within a shifting co-created space.
SLC also met once a month on a Sunday where we ran either a collaborative event, social, more formal taught workshop, or an exhibition visit. We learnt traditional Sashiko mending taught by Yiran and supported by Shunji, we learnt leather sewing taught by Nathan S. We ran a Spaghetti Seance for our Halloween Social, where SLC members made fresh pasta with Project Natty and Guilia, showcased works, enjoyed cocktails from Aaron & Sarah's bar and did a weaving skill share. We ran a pizza pop up with Teo's pizza at Jupiter Woods gallery. Dagne made us collaborative looms which took up residency at Free Movements day parties at Avalon Cafe. We made talismans on our Easter walk.
Whole new friendship groups have been formed, and hopefully the crafts will continue to connect people together. OKR is brimming with energy, and these moments of life and learning shared during this year will always be so special for me. Here's to another year, led by SLC slogans: play; devil's candy; ideal sticky point; babybel cat; wood you like to have some fun; up + down; u r a star; aren't hands great."
Natanya Mark, Second Life Club Leader
Second Life Club was possible thanks to kind support from crowdfunders plus grants from the GLA and Veolia.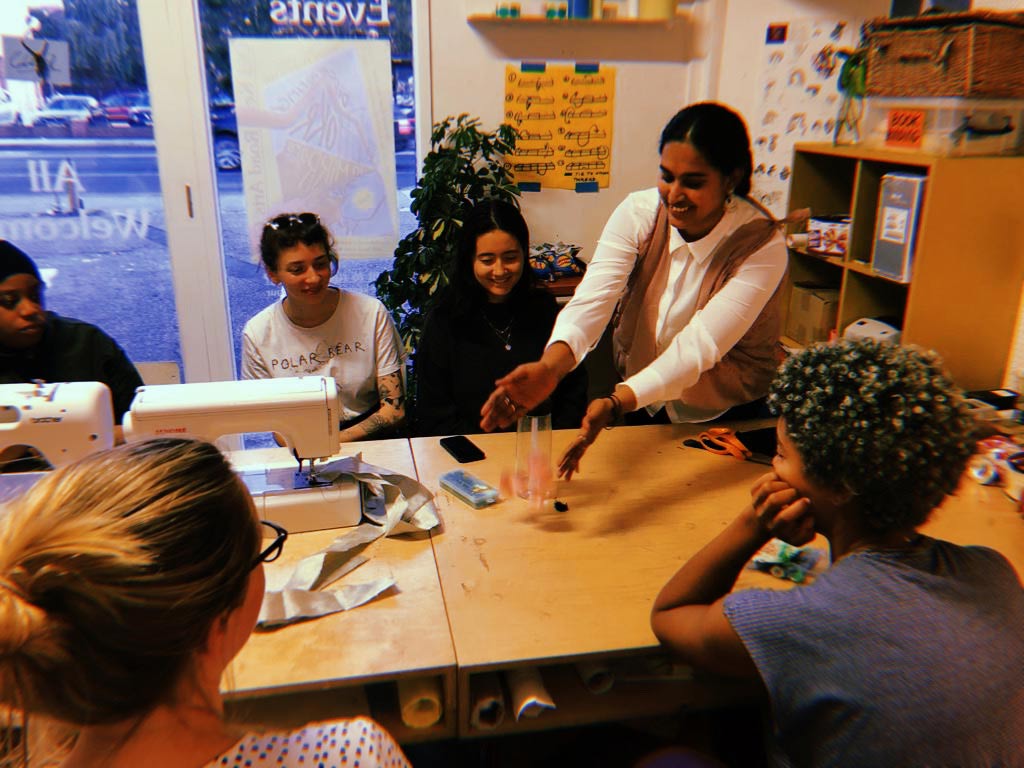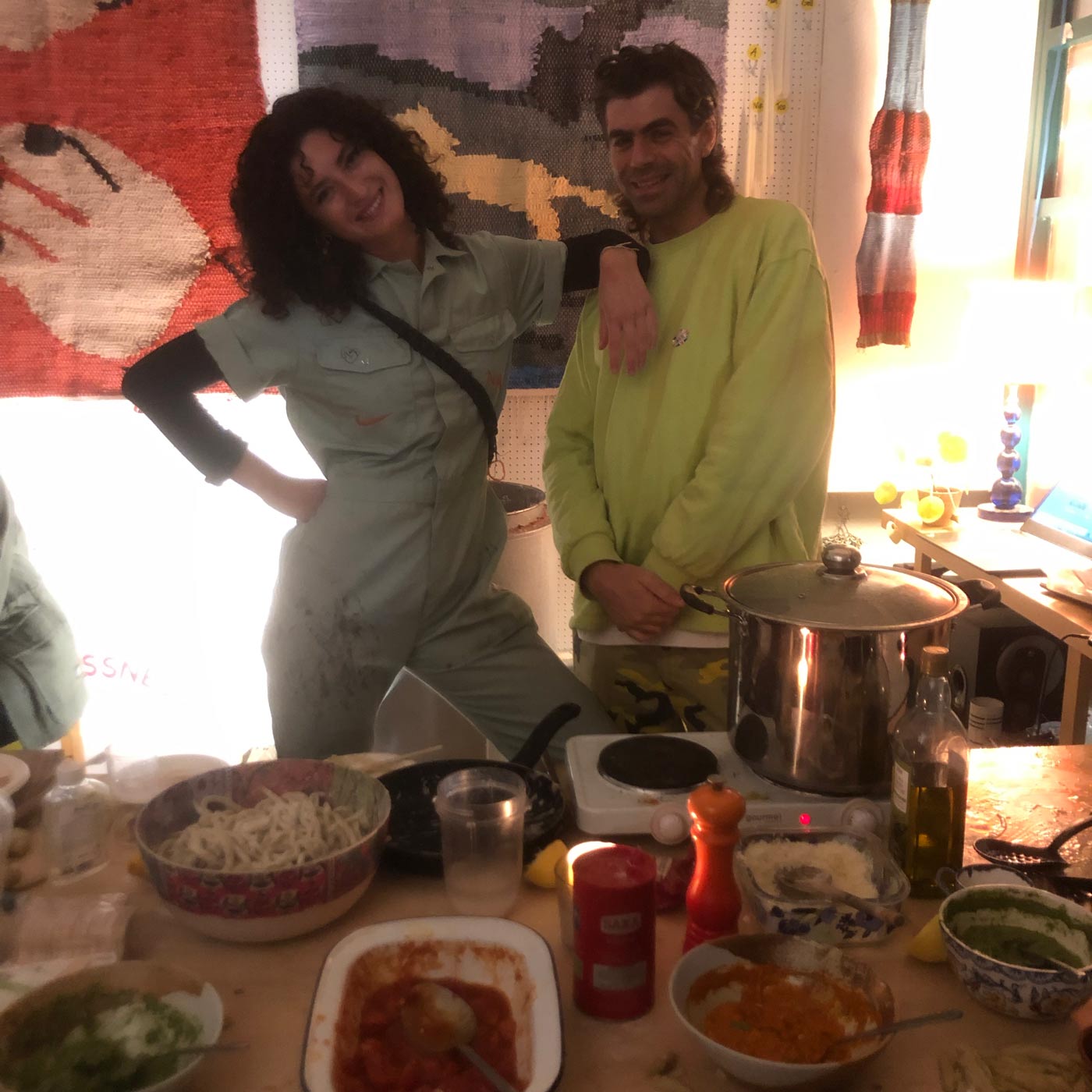 July 2021
After a 3 month crowdfunding campaign and a grant from the GLA, we were able to renovate our studio and open it up as Old Kent Road Arts Club – a community-focussed project space that aimed to welcome and support people living / working in the nearby area. At a critical time in the area's history, the idea was to help strengthen cultural and creative presence on OKR and have a good time doing it.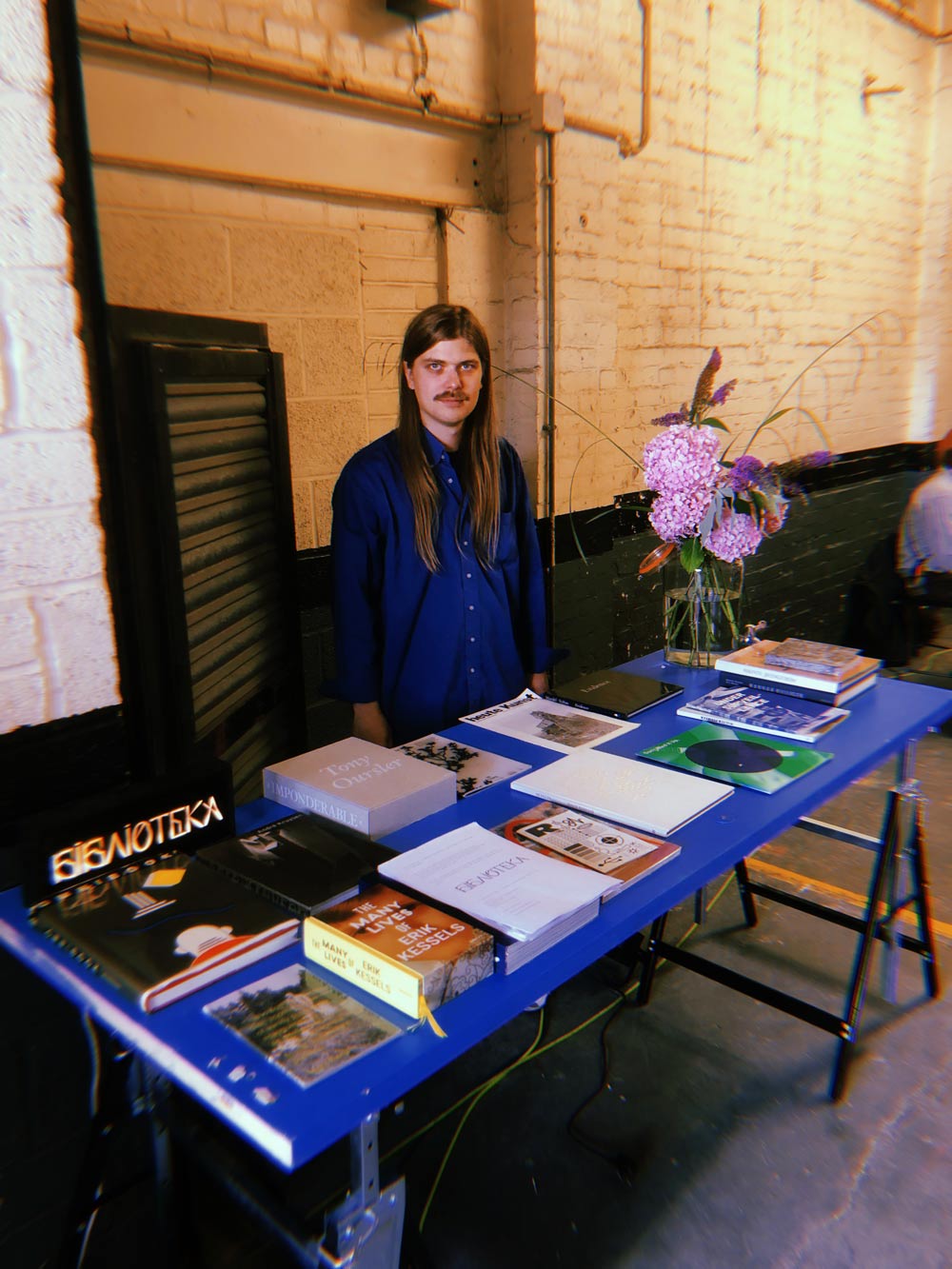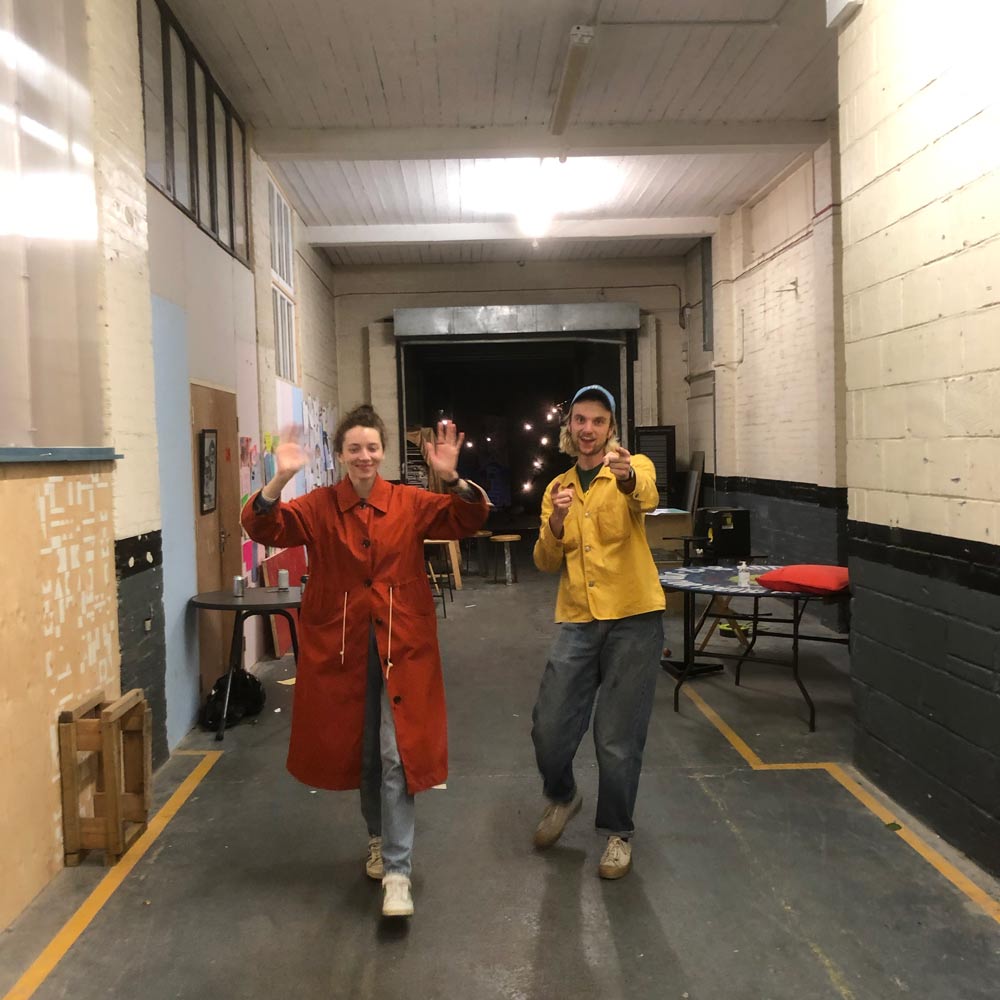 July 2020
Southwark Rooms was an online community art project that ran from June to July 2020 – towards the end of the first wave of coronavirus in the UK. The project encouraged Southwark residents to reflect on the rooms that they'd been spending so much time in during lockdown and make an artwork about their experience.
We created a website for the project, which was full of inspiring references and recorded words of encouragement from local artists. We also put together a project-related workshop that primary school children could do from home, enabling them to participate in the project and submit artwork to the online gallery. The online gallery was also hosted on the website and is still available to view
here
.
November 2019
We launched F.A.T. Studio in 2019 with a month-long programme of public events at AMP Gallery in Peckham. We worked with 23 local creatives to run 23 events over 23 days. Through these events, the group of creatives were able to open up their practices to local audiences and the space became a temporary hub for skill sharing and idea generation. During the month, lots of new and positive connections were made and many of them have developed over the years since. It was a fantastic way to kick-off F.A.T. Studio.